At the end of this month, holidaymakers in Florida will be able to sample the latest splashy delights of the Legoland empire, when its Legoland Water Park opens its gates.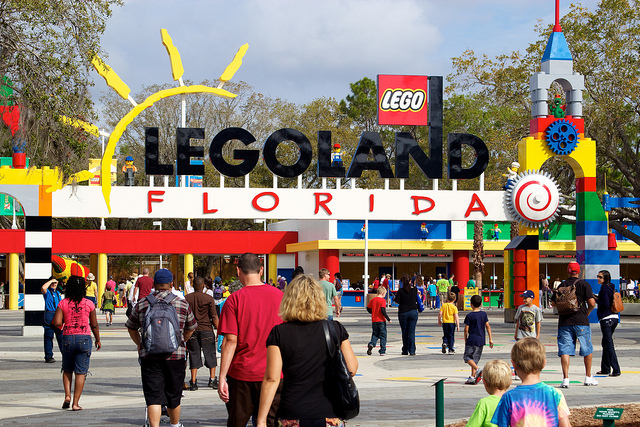 Situated next to the Legoland Florida theme park, which opened last autumn, the water park will open to the public on Saturday 26 May – giving visitors the chance to experience the Lego Wave Pool, the Twin Chasers ride and the precipitous Splash Out descent. There's also the Joker Soaker water play area and a 1,000-foot meandering river that visitors can float down after building their very own Lego raft.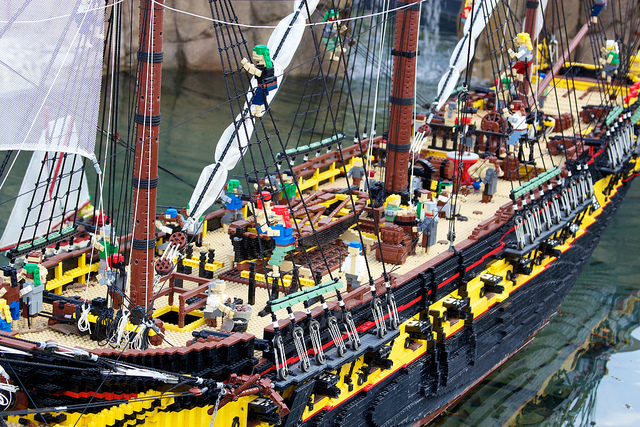 So Legoland is on the march, as befits this most enduringly popular of toys. The Legoland franchise currently has five theme parks across the world. Let's take a look at them, starting with the most recent…
Legoland Florida,Winter Haven, Florida, USA

Taking over the former site of the Cypress Gardens amusement park when it opened in October 2011, this is the second Legoland park in the USA – although at 145 acres it is the world's largest. It features over 50 rides, live shows and other attractions, many of which are similar to those in other Legoland parks worldwide. One unique feature, however, is the historic gardens which gave Cypress Gardens its name. These have been lovingly maintained, as have several rides from the original amusement park.
Legoland Billund, Denmark

The original, and some would say the best (OK, the Danes would!). Built in 1968, it is found next to the original Lego factory, giving it something of a Willy Wonka air. It's divided into various zones – young kiddies-orientated Duplo Land, the Imagination Zone, Western-themed Legoredo Town, the thrilling rides of Adventure Land, the models of Lego City, the mediaeval Knights' Kingdom and, opening later this year, Polar Land. There's also an extensive Lego shop where kids and collectors alike flock to snap up the latest Lego models.
Legoland Windsor, Windsor, Berkshire, United Kingdom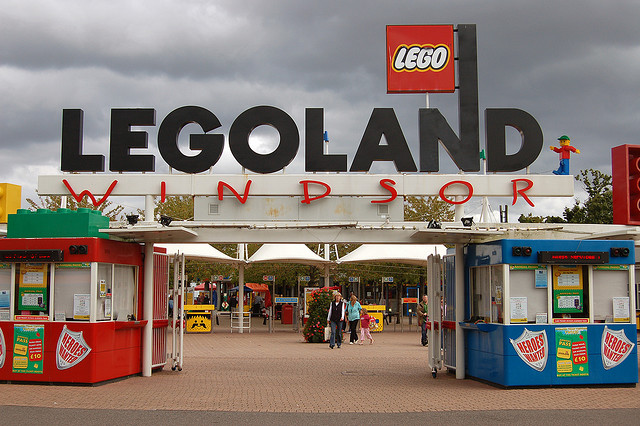 The second Legoland in the world after its native Denmark, it's hard to believe that this park only opened in 1996! Built on the site of Windsor Safari Park, it also features various themed zones, in which can also be found shops, Lego workshops and restaurants. Many of the zones are similar to its Danish counterpart, such as Duplo Land and Knights Kingdom, but there's also areas such as the education Imagination Centre, and the incredible model Lego cities of Miniland.
Legoland Deutschland, Günzburg, Germany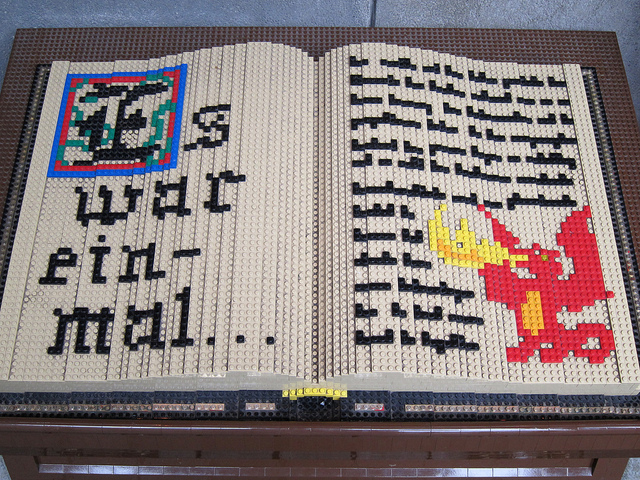 Located halfway between Munich and Stuttgart, you will find Legoland Deutschland, which this year celebrates its 10th anniversary. With an area of 107 acres, it remains one of Bavaria's most popular tourist attractions. It too has a Miniland, featuring Lego recreations of Germany's major cities, plus zones such as Lego X-Treme, Land der Piraten and Little Asia.
Legoland California, Carlsbad, San Diego County, California, USA
The third Legoland to open, in 1999, and the first to go head to head with US theme parks such as Disneyland, Legoland California has more than held its own. It also has a water park, as well nine main zones – The Beginning, Dino Island, Duplo, Village Green, Fun Town, Castle Hill, Miniland USA, Pirate Shores, Imagination Zone, and Land of Adventure.