Many of us are feeling the pinch at the moment, and when it comes to saving cash, often the holiday is the first luxury to be discarded, but help is at hand!
Splashing the cash on a decadent fortnight away may not seem right when you're struggling to pay the bills at home, but we are here to provide some budget alternatives to some of our most-loved holiday destinations. You don't need to ditch the holiday altogether, maybe you just need to think a little more creatively!
Instead of Tuscany… Istria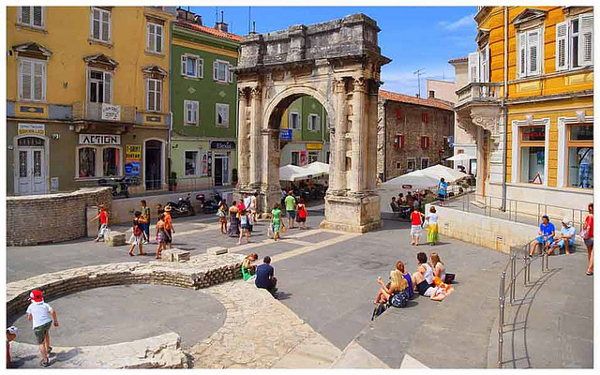 Italy's famous and ancient wine region is one of the most loved European retreats – a relaxed lifestyle, stunning scenery, and beautiful food and wine. But all that comes at a price, and just across the Adriatic Sea, Croatia's Istria region provides a terrific alternative. Istrians take their wine just as seriously as their Italian neighbours do, while Pula, the region's largest city, provides a first-class gastronomic experience.
Instead of Bruges… Sibiu
For those who like their city-breaks, Bruges is a must-see destination.  Its medieval streets and squares create an idyllic charm that has beguiled tourists for years.  However, with great beauty comes great popularity, and there are cheaper alternatives for a European cultural city getaway. Sibiu in Romania was once voted among the 10 most idyllic places in Europe by Forbes magazine, and was Europe's "City of Culture" in 2007. It more than holds its own against Bruges, or any other historic European city.
Instead of Costa Del Sol… Bulgaria's Black Sea Coast
A beach holiday in Bulgaria might not seem like the natural choice, but that's just the fear of the unfamiliar getting to you! In fact, Bulgaria's Black Sea Coast boasts tremendous beaches, warm seas and ready-made family resorts, not unlike the Costa Del Sol before tourism took over. If you're prepared to try something a little bit different, Bulgaria can provide all you need for a first-rate family holiday.
Instead of Barcelona… Lisbon
Spain is still Britain's most-loved holiday destination, and Barcelona is its metropolitan jewel in the crown. A city of great architectural beauty and cultural significance that is loved by many – making it one of the most visited cities in the world. It is also known as one of Europe's most expensive destinations, and Portugal's Lisbon provides an interesting, more affordable alternative. Sharing a similar Iberian climate to Barcelona, along with a great cultural heritage, interesting architecture, a bustling port and beaches a stone's throw away, this place has it all, and will be a touch easier on the wallet.
Instead of Corfu… Albania's Ionian Coast
Albania borders Greece, and shares a similar climate, not to mention great beaches and azure seas. The Ionian Coast is the best place to find these, and provides an affordable alternative to the well-known, much-loved Greek islands in the same region, such as Corfu or Kefalonia. Albania's tourism industry is still fledgling in comparison to Greece, so you might feel you've been thrown back in time, but you'll certainly appreciate the quieter resorts and the affordability of this emerging holiday destination.
Instead of Amalfi… Gargano Coast, Puglia
Puglia is a region of Italy that, compared to the rest of the country, is relatively untouched by tourism. It occupies the south-eastern tip of the 'boot', and boasts some stunning coastal scenery to rival the immensely popular Amalfi coast. Amalfi is known as one of Europe's most romantic destinations, and as such a trip to the region is likely to hit you in the wallet. The Gargano coast, directly opposite Amalfi on the other side of the country, is a genuine contender to its west-coast counterpart, comparatively free of the economic and aesthetic effects of mass-tourism.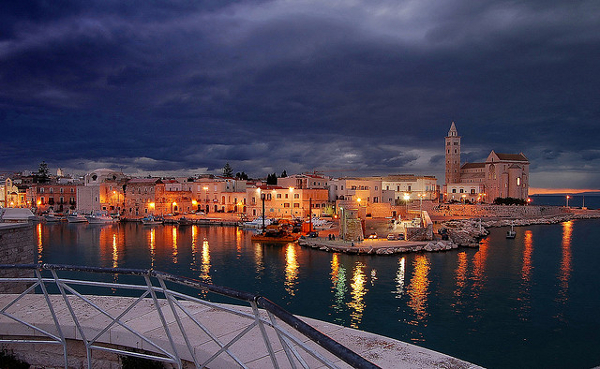 Image sources: