Everyone knows that Disneyland Paris is a magical and exciting experience; however here are some things that could be handy to know before you travel…
Magic Hours
One of the many advantages to staying in one of the fabulous resort hotels, is that you can experience up to a whole two hours extra of fun in the park, and the best part is, there is no extra cost!
| | |
| --- | --- |
| Extra Magic Hours | 08:00am – 10:00am |
| General Public | 10:00am – 23:00pm |
Disneyland Paris Express Pass
Picture this, you've finally made it to the park and you're took in by it all, then as you start to make your way over to the ride you've been waiting to go on since the day you booked up, and to your horror you see the queue is ridiculously long…
Well, worry no more, Disney have a marvellous FastPass system to make sure you don't miss out!
Here's what you do…
1. Insert your Disney admission pass into the FastPass Machine at the beginning of the ride.
2. You will then receive your Fast Pass ticket with an allocated time period to return to the ride within the given time, giving you time to check out the rest of the park.
3. When you return back to the ride at the time allocated, you will have to go to the specific FastPass entrance and then simply enjoy your ride!
Meals with the Disney characters?
Imagine your child's face light up when they discover they are about to have a meal with their favourite Disney prince, princess or character!
This really is a brilliant experience for any Disney lover's birthday as you can request a magical birthday cake as a special surprise for anyone travelling with you!
However we advise booking early as this special experience is of high demand.
Disney Express and Disney Express Shopping
At a small extra cost, Disney express service will deliver your bags to your hotel room direct from the Eurostar desk, giving you even more time to explore the wonders that Disney have to offer.
Love the rush of happiness you get when you go shopping but hate the idea of having to lug bags around with you after you've spent so much time scanning the stores for that perfect holiday memento? No need to worry, you can have your goods delivered straight to your hotel room for you!
Free Shuttles around Disneyland Paris
Getting around the parks couldn't be easier! Disney offer FREE shuttle buses to get you to and from the hotels to the park, and even some off site hotels, for those who choose not to stay in a resort hotel, how thoughtful…
Meal plans
At Disneyland Paris there are a variety of meal plans suited to a wide variety of parties. You can add these on or upgrade by simply calling UlookUbook (please note you will always save by booking in advance)
| | |
| --- | --- |
| Standard | For good quality food at great value prices. |
| Plus | For a wider range of eateries, including table service restaurants. |
| Premium | For the finest Disney dining and Disney Character experiences. |
Ratatouille ride (NEW FOR SUMMER 2014)
Disneyland Paris has just announced the long-awaited opening date of Ratatouille: The Adventure/L'Aventure Totalement Toquée de Rémy: Thursday, 10th July 2014.
Using "trackless" dark ride technology along with state-of-the-art 3D projection, a combined first for Disneyland Paris, the world exclusive ride will see guests following Rémy in a dazzling chase through the world of Ratatouille. Who would want to miss that!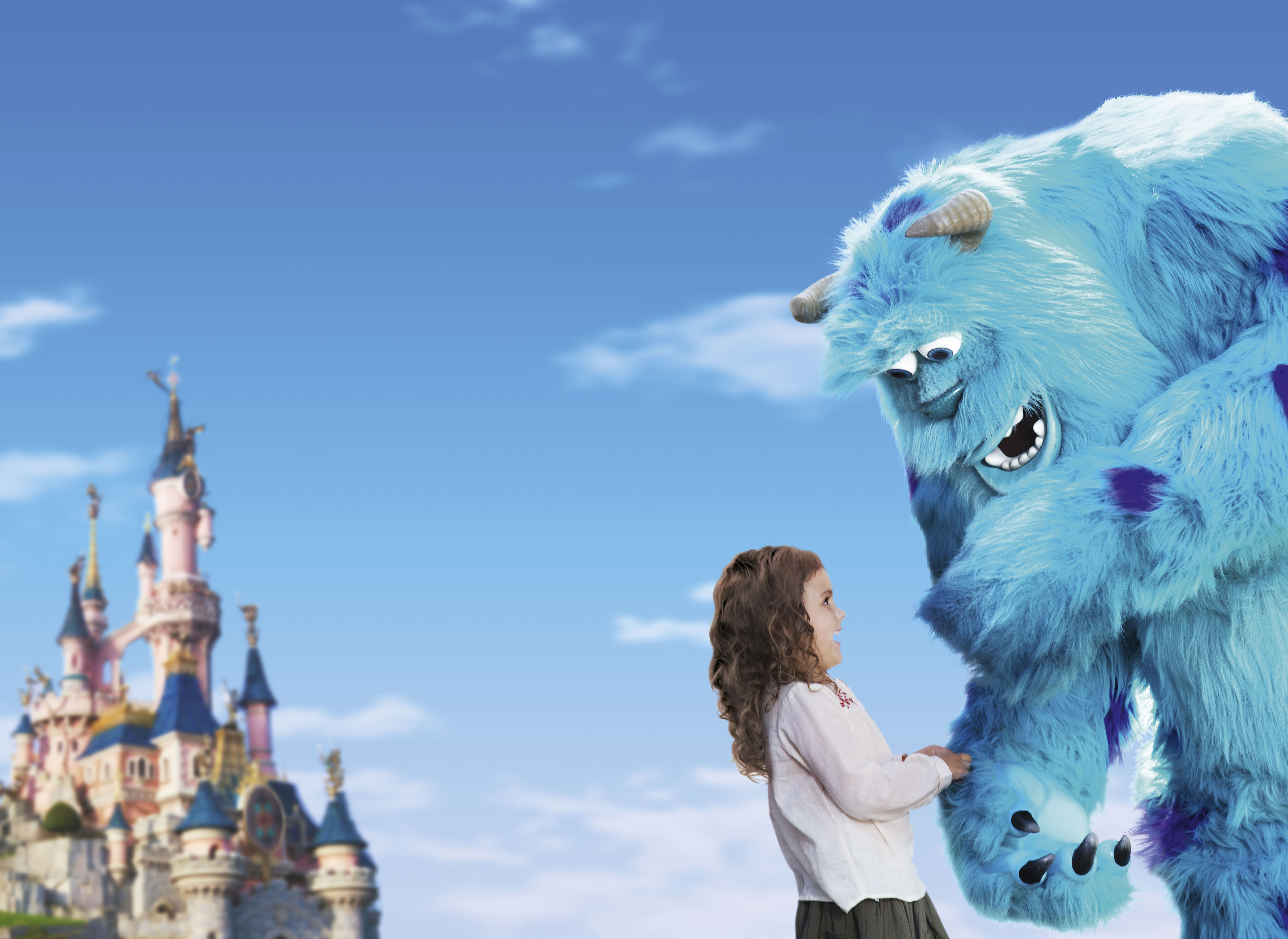 Events
Throughout the year at Disneyland Resort Paris there are numerous events going on in and around the park.
On the 31st October there is a Halloween party described as ' A spirited night-time extravaganza the whole family will enjoy, with extra shivers and spooky chills guaranteed, plus all the fun of several attractions at night'.
On the 3rd, 5th and 7th of November there is a huge firework display over the lake at the entrance to the resort, trust us, you definitely don't want to miss it!
And finally, Disneyland Paris love the Christmas period, with a spectacular Christmas theme full of lots of festive surprises, including the breath taking Disney dreams show. Christmas and New-year meals and Christmas themed rooms are also available to pre book with UlookUBook.
Tell us any of your tips and tricks below 🙂