There is absolutely nothing wrong with visiting the popular cities and countries of the world, but there is something special in venturing off the worn path of travel destinations to appreciate the spots that aren't so talked about.
Each country has a different culture which guarantees a completely unique holiday experience, thanks to the contrasting cuisine, sights, activities and people. Less touristed areas often mean a more concentrated exposure to local customs, languages and traditions for visitors.
For those of you who are ready for something different and exciting, any of the below countries might be worth a look!
1. Oman
Tucked in beside United Arab Emirates and Saudi Arabia is Oman, with largely untouched coastlines, deserts and mountain ranges. Flights to Oman from the UK are not expensive and there is much to discover on the other side. Centred around its bustling capital city Muscat is a country of intense beauty and authentic culture. Dive the Arabian sea for the beautiful coral, or camp out in the Wahiba Sands to enjoy the solitude and serenity found in the desert.
2. United Arab Emirates
Another Middle East destination where tourism is on the rise. Abu Dhabi is the capital of UAE but Dubai is the largest city, and the two cities are the main drivers of UAE's thriving economy which is one of  the most developed in the world. On Dubai's waterfront is one of the world's only 6 star hotels (pictured) which aptly portrays the glitz and glamour of the Emirates. Eat at world class restaurants, discover the true mean of designer shopping and laze on a beautiful beach in the scorching heat. UAE does luxury holidays best.
3. Romania
Romania is a large and diverse country, unique thanks to its stunning mountainous landscapes, magical castles and fortresses, and traditional culture. Hike, bike and ski in the countryside and learn about the country's fascinating history in the medieval capital city of Bucharest.
4. Indonesia
An archipelago with approximately 17,058 islands and 238 million people (one of the world's most populated countries) is wonderful Indonesia. Home to the second largest tropical forests, world-class underwater diving and ancient temples rich in history, Indonesia promises the holiday of a lifetime. The country's people are warm and friendly, and won't fail to impress with their fantastic music and dancing culture.
5. Madagascar
Located off the southeastern coast of Africa is Madagascar, an island country that outdoor lovers will love, with its unique wildlife, plants and scenery. Snorkelling and diving are a must in the underwater kingdom of the Indian Ocean, which is second to none for fascinating wrecks and exotic sea life.
6. Iceland
Explore the volcanic terrain of Iceland, or wrap up warm to watch the northern lights from September to April. With extreme natural beauty in the form of waterfalls, national parks and lagoons, Iceland never fails to impress its visitors.
7. Cape Verde Islands
In recent years Cape Verde has risen from poverty and now has a stable economy, but for the average Westerner it is still a very affordable to place to visit. Each of the ten islands of the Cape has its own appeal but they share two things in common; they are all peaceful and pretty as a postcard.
8. Montenegro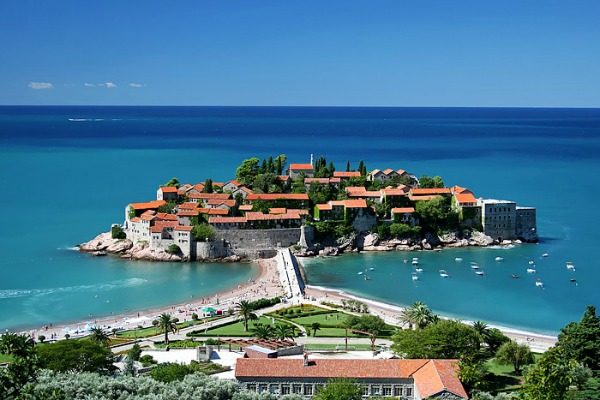 Do not underestimate Montenegro because of its small size.  There is a lot of magnificent beauty packed into this sweet little country that sits nestled in between Bosnia, Serbia and Albania. Montenegro enjoys a Mediterranean climate and boasts some of the most rugged mountains in Europe, contrasting with its beautiful beaches and ancient towns.
9. Tanzania
Mount Kilimanjaro attracts thousands of visitors every year but their experience is often isolated to tackling the mountain. Not to be forgotten are other awe inspiring parts of the country like Serengeti, Ngorongoro, and Zanzibar. Hike, camp, go on safari, mountain climb or lie on the beach in Tanzania; the opportunities are endless.
10. Uruguay
Uruguay is South America's best kept secret, as locals from surrounding countries like Argentina and Brazil have been holidaying here for a while. Spots like Punta del Diablo and Maldonado remain charming and unpopulated by tourists. Uruguay leads the way in terms of water sports like boating and surfing, while the capital Montevideo is a large and vibrant city that sprawls across 20 kilometres from east to west.
Image Sources: