A recent KPMG survey has revealed the reversal of fortune for golfing holidays. It seems the lure of the fairway is too strong for a recession to deter the keen golfer – the survey found that 60 per cent of golf tour operators enjoyed a rise in the number of bookings last year, compared to just 38 per cent in 2010.
Spain and Portugal have an incredible number of golf courses – especially Portugal's Algarve region, where whole holiday villages are dedicated to the game. But there are also some outstanding courses in Northern Europe and Scandinavia too.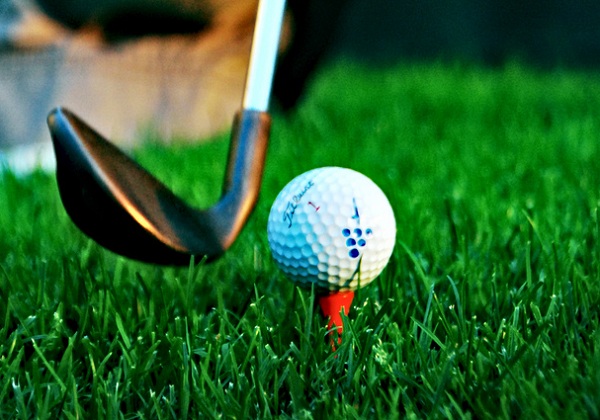 With that in mind, let's take a look at the five finest golf courses in Europe (in the opinion of our golfing experts!). It may be a little heavy on the Southern European courses, but that is not to downplay the many others throughout the Continent – remember, there are no shortage of excellent courses to be found just a short-haul flight away, and eastern European countries such as Bulgaria are only just starting to get in on the act…
Penina, Portimão, Algarve, Portugal. A pleasant, mostly flat course, this lies among hundreds of thousands of trees and shrubs, and the fairways are tree-lined as well. The course was built on former rice fields and the original drainage ditches are still there – sometimes doubling as water hazards! The first nine holes of the course are Par 35, with the final nine being Par 38. This is a Championship course, and has hosted the Portuguese Open some eight times, plus the European Seniors Match Play Championship.
Falsterbo Golfklubb, Sweden. Few associate Sweden with the game of golf, but the country is home to one of the most starkly beautiful courses in Europe. Located on a peninsula between the Baltic Sea and the Oresund strait, it is the third oldest golf club in Sweden and is located in a nature reserve famed for its bird life. During migratory seasons, golfers may have to vie for territory with bird watchers!
El Saler Golf Club, Valencia, Spain. El Saler has scooped the award for the best continental European course several times, and anyone who has negotiated its tricky combination of natural links and seaside features such as bunkers built into sand dunes and umbrella pines will be able to tell you why. The course is also great to look at, found as it is in the National Park of El Saler.
Club zur Vahr, Bremen, Germany. This is another course built to take advantage of the many natural hazards, with a predominance of trees and many dog-legged holes. The key to successfully negotiating Club zur Vahr is stamina, accuracy and a tactical eye.
Valderrama, Cadiz, Spain. This course was designed by noted golfing architect Robert Trent Jones Snr, and is widely seen as one of his greatest achievements – being recently declared the best mainland European course by Golf World magazine. The entire course is Par 71 and is 6,356m long in total, and is designed for golfers of all handicaps to enjoy.