Sultan Garden Resort in Sharm El Sheikh (Shark's Bay) is our favourite destination this week. It is  a five star rated hotel and has had some brilliant reviews.
Holidaymakers will be treated by the snorkelling, the water sport activites, the quiet pool that the Sultan Garden Resort offers, Egypt's impressive culture, and the lovely weather here. Also the Sultan Garden Resort offers fantastic catering and service.
Sultan Garden Resort is handy for holidaymakers as it's only 6km from the airport. This means as soon as you land you can relax immediately into your holiday mood and not have to drive for hours and jump onto another plane.
The Sultan Garden Resort is renowned for it's excellent service. Charlotte, username Greenwood on Tripadvisor says, "The Service is excellent.The recreation team by the pool and beach can't do enough to help I have a 7 month old brother and to walk to the beach there are only a few steps but they helped my mother carry the buggy up and down if they noticed her struggling.The bar staff round the pool are very on the ball and I think sultan gardens should be very proud of all their excellent staff." Not only are the staff a strong point, the numerous activities around the hotel are a must attend. The Michael Jackson show is constantly talked about as a must-see.
Children are well supported at the Sultan Garden Resort too, the hotel providing an excellent 'Animation Team' . Gaz from Worthing says, "What made this holiday for the kids and us was the friendly animation team which we soon got to know, so a big thanks to the whole team. These guys do the funniest shows and work hard all day entertaining and always had time to chat. Even saying goodbye on their time off. Would come back here just to see this lot again." The resort provides a special treat for its younger guests in the form of a supervised Kid's Club complete with Jungle Gym, Swings and Slides, as well as its own dedicated animation team and a nightly mini disco where parents can watch their children perform live.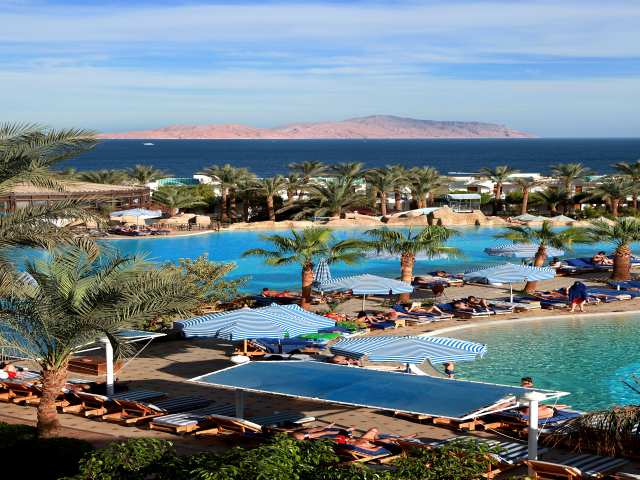 The hotel also provides its' guests with parasailing, banana boats, quad bikes, tubing, and rides in a speed boat at an extra cost. Also, The Sultan Gardens boasts a large, fully equipped diving center with friendly, professional staff. Novices can take advantage of the Diving Staff's training program while seasoned divers can jump right it!
If water sports aren't quite your thing and you need that extra touch to feel relaxed on your holiday, the Sultan Garden Resort has a Health Club that offers a jacuzzi, a sauna, soothing massage rooms and a steam room. If you want to keep fit on your holiday there is also a gym.There are four large swimming pools-one quiet one and one children's pool. One of the pools has a waterside.
The main thing I like about this hotel, and I'm sure many others will agree is that you have a sunbed guarantee. That means you don't have to start your day any earlier and race down to the beach or pool to grab your sunbed for the day. Sultan Garden Resort take note of how many are needed for each family, and reserve these for you.
As for food, the guests are spoilt for choice. You can always go out to say any other resort in Sharm El Sheikh, but why would you when they are many restaurants in the Sultan Garden Resort to choose from. The choices range from seafood, Italian, Cajun, Mexican, Thai, Egyptian, Russian, and Chinese. These include themed nights to create a good atmosphere.
Please see our Sharm el Sheikh travel guide for more information.
Keep your eyes out on the site for deals to Sharm El Sheikh, or using our search bar on the left hand side on our site.
Happy Traveling!